Dentures

in

Summerville, SC!

Dentures are a very popular method for replacing missing teeth, and for good reason!

Full and partial dentures can restore both the functionality and appearance of your smile. If you're interested in replacing some or all of your teeth, ask our team about our custom, natural-looking dentures at your next appointment!

Contact Us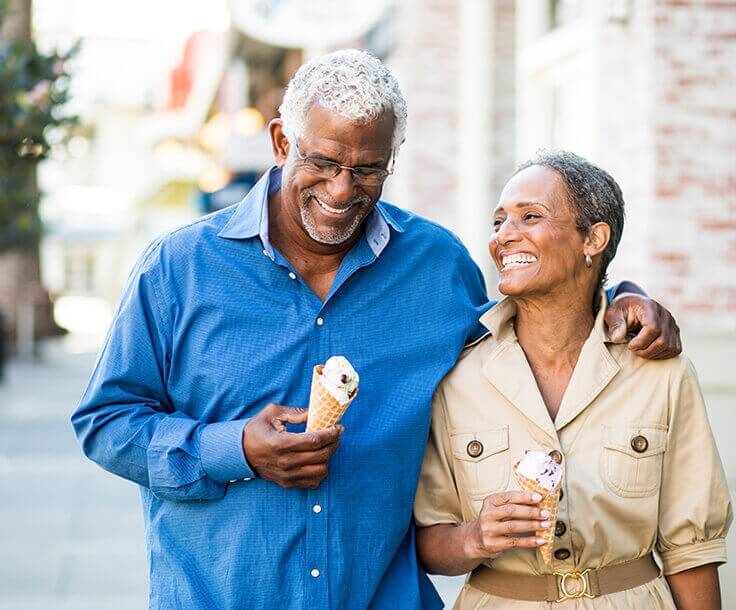 Benefits

of Dentures

Dentures offer many benefits to patients who are suffering from tooth loss, and there are several different types that can work with the unique needs of different patients.

Full, partial, and implant-supported dentures:
Improve the appearance of the smile
Are comfortable to wear
Support the face muscles
Improve eating and speaking ability
Are easy to remove and clean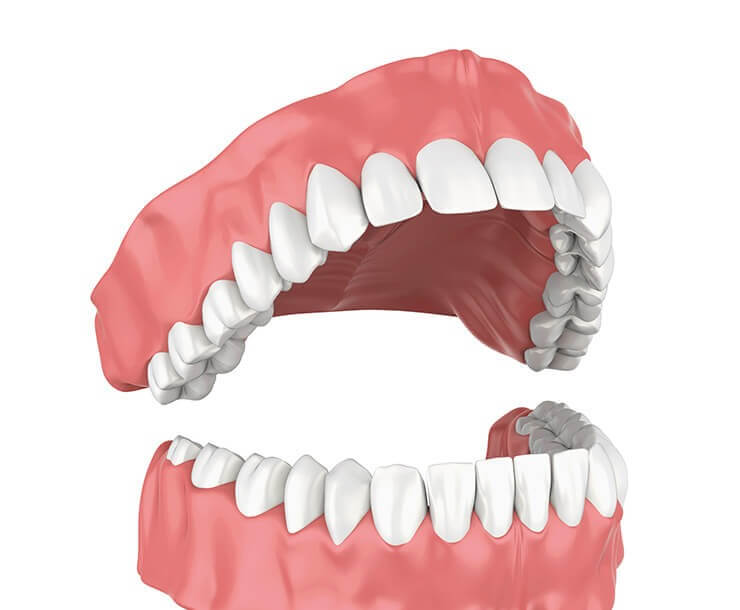 Full

Dentures

Full dentures are considered full mouth restorations and require all of the teeth on an arch to be removed if they are not already. If dental extractions are required, immediate dentures are provided and can be used as soon as the teeth are extracted and throughout the healing process. Once the gums have healed and your custom full dentures have been created, we will ensure that they fit comfortably and look natural.
Partial

Dentures

Partial dentures are false teeth that are attached to a plastic gum-colored base and used to replace several missing teeth in a row. They are held in place by metal clasps that clip onto nearby teeth to hold them firmly in place, and they can help prevent other teeth from moving out of place. Unlike fixed bridges, partial dentures are removable and must be removed for cleaning purposes.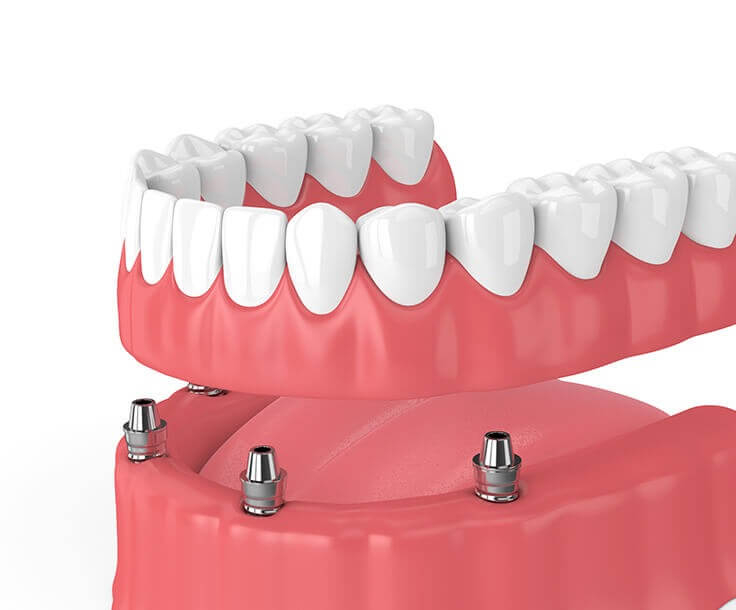 Implant-Supported

Dentures

Implant-supported dentures are attached to dental implants that are surgically implanted in the gums, whereas traditional ones require denture adhesive to be applied every day to create a long-lasting suction seal. Patients choose implant-supported dentures because they are very stable and unlikely to move or slide around while being worn. They must be removed every night to be cleaned just like traditional ones.

Ready to schedule your consultation?
Our team is ready to see you!

Contact Us