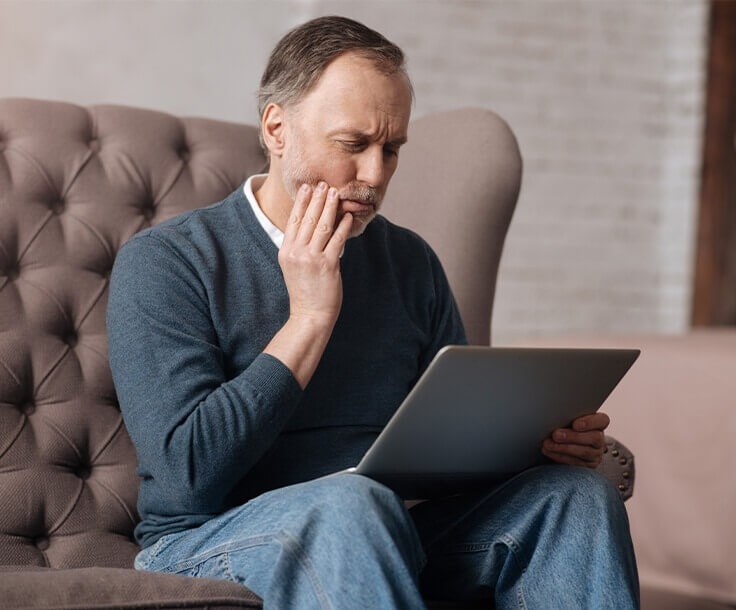 How Will I Know When I Need to Take Out My Wisdom Teeth?
October 24, 2022 6:33 pm
---
Wisdom tooth removal has become a routine procedure for young adult and adult patients. But how do you know it's time for yours to be removed? In this blog post, we'll go over the five most common signs to look out for so you can get your wisdom teeth removed without any complications.
1. Pain Around Your Wisdom Teeth
If you are experiencing pain around your wisdom teeth, you are likely experiencing pressure created by your wisdom teeth. It's important to get your wisdom teeth out when you experience pain around them because it means they have nowhere else to grow.
2. Jaw Stiffness
When your wisdom teeth push against other teeth, it can cause your jaw to feel stiff and achy. Having jaw stiffness can be a sign of impacted wisdom teeth but bear in mind a stiff jaw can also be a sign of other dental issues, including teeth grinding and TMD/TMJ.
3. Overcrowded Teeth
If your teeth are overcrowded, especially around the back of your mouth, your wisdom teeth won't have anywhere to grow properly. Removing your wisdom teeth can relieve any additional overcrowding issues at the back of your mouth.
4. Infected Teeth
It can be hard to get a toothbrush near your wisdom teeth because they're located so far back in your mouth. As a result, it's common to develop cavities and infections around your wisdom teeth. To prevent further infection, it's best to get your wisdom teeth removed altogether.
5. Headaches & Earaches
The pressure your wisdom teeth can put on your jaw can cause consistent headaches and earaches, which are uncomfortable to deal with on a day-to-day basis. Getting your wisdom teeth removed can alleviate those symptoms immediately.
Affordable Tooth Extractions in Summerville, South Carolina
At Seastone Dental, we offer affordable dental extractions to help you have a healthy, beautiful smile. If you are experiencing any of the above symptoms or want to get ahead of future wisdom teeth issues, contact our Summerville, South Carolina dental office today!
Categorised in: Oral Surgery, Tooth Extractions, Wisdom Teeth