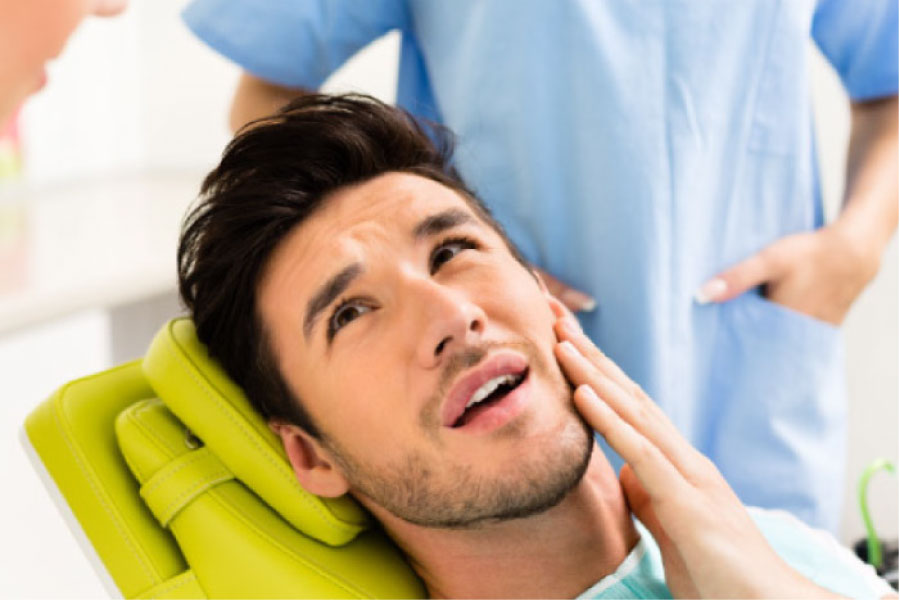 Ways of Treating a Chipped Tooth
October 26, 2021 7:01 pm
---
Chipping a tooth can be a pretty scary experience. It's an unwanted event, of course, but the good news is that there are ways of treating a chipped tooth that will leave your smile looking and feeling brand new! Read on to learn about a few ways of treating a chipped tooth.
Dental Filling
One option for treating a chipped tooth is a dental filling. With a ceramic filling we can easily fill the void with a tooth-colored material that will look completely natural. This is generally your most cost-effective option, and one that is well-suited for a minor chip.
Root Canal
With a bigger break, you may need a root canal to remedy the situation. A root canal is something you're likely to need if the pulp within the tooth is affected by the break. Usually, there will be some pain associated with the chipped tooth in this case.
A Dental Crown
A dental crown is another great solution to repair an individual tooth that is damaged. Much like a cap that sits over the affected tooth, crowns are custom made to blend right in with the surrounding natural teeth. Crowns are comfortable and durable, they don't effect the way you eat, speak, or smile in really any way.
Dental Implant
If you face the worst-case scenario and your damaged tooth needs to be extracted, there is still an amazing option for restoration that will preserve the beauty and functionality of your smile. Dental implants are sturdy, natural-looking restorations that are used to replace missing teeth, leaving you with a false tooth that is just as good as, if not better than, the real thing.
Restorative Dental Care in Summerville, South Carolina
Whether its a chipped tooth or a gap in your smile, here at Seastone Dental we've invested in the talent and technology to be able to serve our patients to the fullest. Give us a call or head to our website to arrange for a consultation for your restorative procedure.
Categorised in: Chipped Tooth, Dental Crown, Dental Implants, Root Canal Therapy