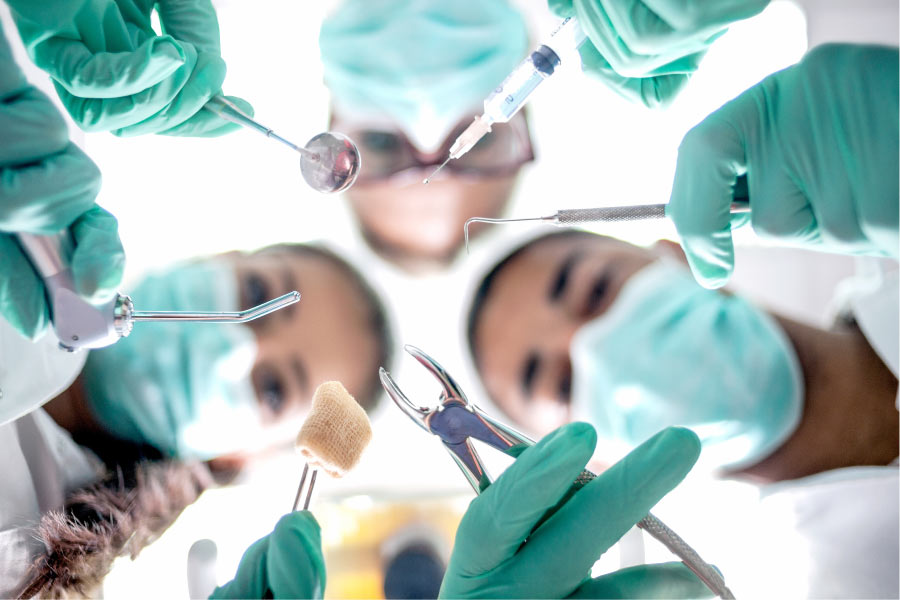 What to Expect When Getting Teeth Removed
June 22, 2021 7:49 pm
---
If you're due to get a tooth extraction, there's no need to fret. Extractions are routine procedures, and you'll be kept comfortable as with any other dental procedure. To learn more about what to expect from your extraction, keep reading.
Why Would I Need an Extraction
Extractions are a common component of dental care, and they can be needed for a variety of different reasons. Many of us end up having our wisdom teeth removed, but there are other reasons for removal as well. Sometimes it may be due to extensive damage, incorrect growth, or crowding. Whatever the reason is, you're in good hands with our team at Seastone Dental.
Recovering From an Extraction
Healing from an extraction won't take very long, but you can anticipate giving your mouth some extra care over the first few days following the procedure. While we'll keep the procedure itself pain-free, you may experience some pain and sensitivity following the procedure. We will either prescribe or recommend the best painkiller for you to use in the short term, and it's a good idea to have an ice pack at the ready. This will help to bring down the swelling and soothe any lingering discomfort you may feel. Be sure to lay off the cigarettes during this time. They contain chemicals that can prevent the area from clotting, and they also lead to an issue called dry sockets. Straws can cause the same problem, so avoid drinking with them until you're fully healed.
Extractions & More in Summerville, South Carolina
If you're in need of a tooth extraction or any other dental procedure, trust the team here at Seastone Dental to get you through it with minimal pain and discomfort. We're here to answer any questions you have about your upcoming procedure, so give us a call during office hours!
Categorised in: Oral Health, Oral Surgery, Restorative Dentistry