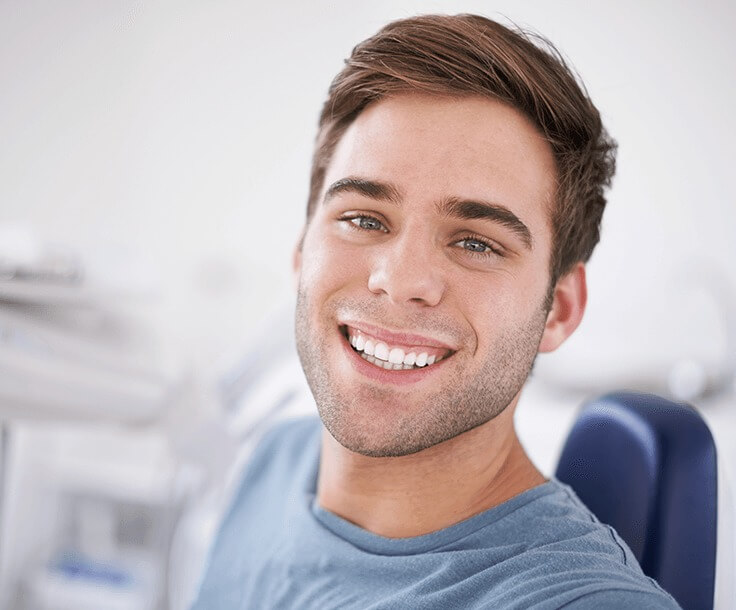 How to Save a Knocked-Out Tooth
March 17, 2022 8:31 pm
---
While it's fun to play games like basketball or soccer or always great to have friendly competitions with friends, a fun event can sometimes end with a knocked-out tooth.
If you end up with one less tooth, it's critical to act fast to save your tooth successfully. When you end up in this situation, take these five steps to save a knocked-out tooth!
1. Properly Pick Up the Tooth
The way you pick an item up may not come to mind, especially when you're panicking. However, it's incredibly important to correctly pick up a tooth by the crown when handling a knocked-out tooth. If you touch the roots, you'll likely damage the fibers that work to reattach in your mouth, so avoid it as much as possible.
2. Rinse the Tooth
This step is only necessary if the tooth is dirty or knocked out in an unsanitary area. Remember, do not hold it by the root. Instead, use a tweezer to rinse it with water or milk. Do not scrub or dry the tooth!
3. Place the Tooth Back in the Socket
Placing the knocked-out tooth back in its socket will at least keep the root of the tooth protected and keep the tooth safe from loss. A gauze or cotton ball can be helpful instead of holding the tooth in place with your finger.
4. Protect the Tooth
Placing the tooth back in its socket is a good way to save it because it keeps the tooth moist. The tooth will stay moist in its socket, or if not possible, place it in milk or an emergency tooth-saving kit.
5. Visit an Emergency Dentist
After your tooth is preserved in the socket or a tooth-saving container, get in contact with your nearest emergency dentist. Explain to them you have a knocked-out tooth so they can provide you with the best next steps or restorative options.
Emergency Dental Care in Summerville, South Carolina
Have you knocked out a tooth? Severe tooth pain? Or maybe another unfortunate dental event? Our experienced team at Seastone Dental will take care of you. We offer same-day emergency dentistry for patients that can't wait for the next open appointment. Give us a call right away!
Categorised in: Dental Emergency, Dental Tips, Restorative Dentistry