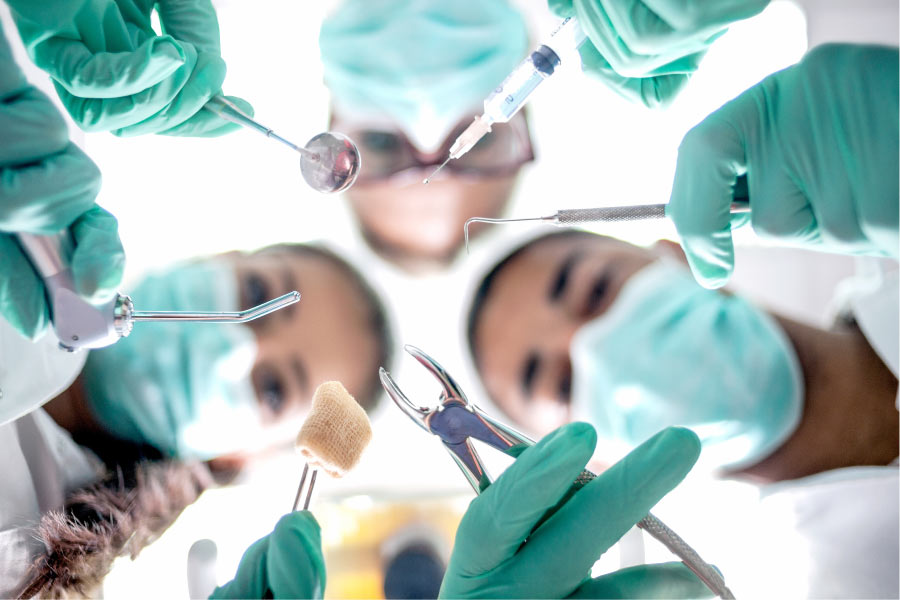 How to Prepare for Oral Surgery & Recovery Tips
February 15, 2022 10:10 pm
---
Are you undergoing oral surgery treatment soon? We understand that oral surgery can seem scary and intimidating. However, you have nothing to fear! Sometimes, just knowing what to expect during and after your treatment can help you feel more at ease. Here's how you can prepare for your oral surgery!
Read Pre-Op Instructions Your Dentist Provides
More often than not, your dentist will provide you with a pre-op checklist to get you ready for your oral surgery. Sometimes this can include not eating or drinking within a certain time frame before your surgery. Make sure you follow their instructions carefully to ensure you don't miss any important steps!
Have a Ride Scheduled After Your Surgery
Most patients will receive some form of dental sedation before their oral surgery. The most common types of sedation dentistry include nitrous oxide (laughing gas), oral conscious sedation, and IV sedation. Because sedation dentistry can have lasting effects, your dentist will ask that you have someone on standby to pick you up after your treatment is complete.
Plan Your Post-Op Meals & Snacks
Many patients will have dietary restrictions for a few weeks following their oral surgery. Check with your dentist about what you can and can't eat so that you can plan your meals and snacks accordingly. You will be so glad to have everything you need already right at home!
Follow Your Aftercare Instructions
After your surgery is complete, your dentist will give you detailed aftercare instructions to ensure you have a smooth, speedy recovery. From dietary restrictions to wound cleaning to pain management, the aftercare instructions should cover everything you need to know!
Your Trusted Dentist in Summerville, SC
Do you need an oral surgery treatment but haven't quite found the right dentist? At Seastone Dental, we have extensive experience performing oral surgeries in-house. Our team goes above and beyond to ensure you feel completely relaxed and comfortable from start to finish. Please contact us to schedule an oral surgery consultation!
Categorised in: Oral Health, Oral Surgery, Sedation Dentistry