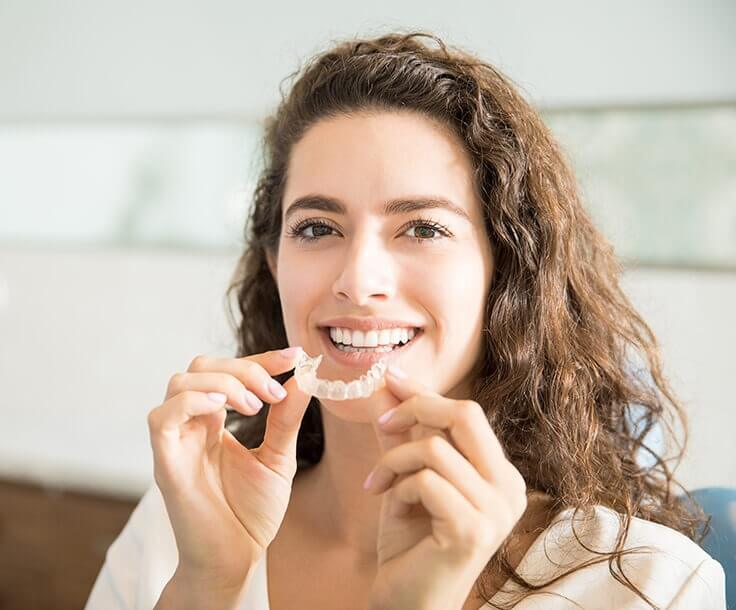 How Long Does Invisalign Take?
February 17, 2023 5:57 pm
---
We're going to make a safe guess that if you're looking to straighten your teeth, you want to see results sooner rather than later. Unfortunately, dental techniques and technology haven't advanced so far that we can provide instant teeth straightening results, but Invisalign can give you a straighter smile in less time than you might think!
Average Invisalign Treatment Time
Maybe someone has told you that you have your mother or your father's smile, but everyone's smile is truly unique. Because the positioning of your teeth is different from another person's, how long you have to wear Invisalign to get a straighter smile can differ from other patients. People who have more severe teeth misalignment must wear Invisalign longer.
Some Invisalign treatments may only take six months whereas some can take two years. Generally speaking, though, average treatment time is around one year. When you come in for an Invisalign consultation, our dentist will be able to give you a more accurate estimate based on your case.
Sticking to the Plan
One of the great things about Invisalign is that you can fully pop out the straightening trays, making it easy to brush your teeth like normal and continue to eat all your favorite foods. The trouble is, that can make it quite tempting for people to leave out their trays for longer than they're supposed to.
Invisalign aligners should remain in your mouth for 22 hours of the day to make sure your treatment plan progresses on the right timeline. If you're not being compliant with those instructions, your Invisalign treatment as a whole may need to be stretched out to get the correct movement.
Invisalign at Seastone Dental
If you're interested in getting Invisalign, contact Seastone Dental in Summerville. We provide Invisalign aligner therapy as part of our cosmetic dental services. We also offer a wide variety of other dental treatments, so our team is ready to assist you in any way that we can with your smile. You can also check out our FAQ for answers to more dental-related questions!
Categorised in: Cosmetic Dentistry, Invisalign