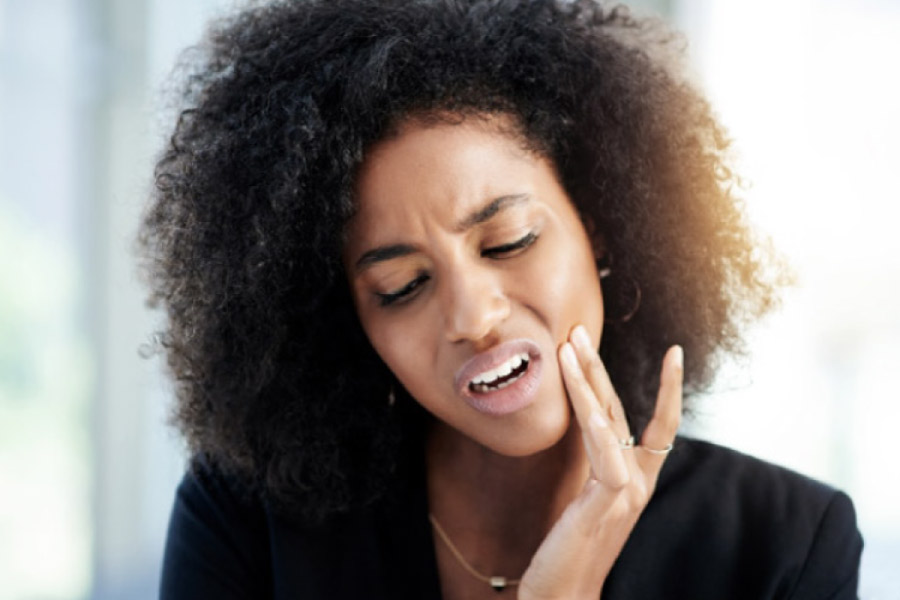 Should I See a Dentist for a Toothache?
May 24, 2023 6:27 pm
---
We know holding off on making a dental appointment with the hope your toothache will subside is much more appealing than seeing a dentist. However, while toothaches are a common dental problem many people experience at some point, it's often better to see a dentist near you for a toothache than not, and here's why.
Why Do Toothaches Happen?
A toothache is a sign that something is wrong with your teeth or gums or you're potentially experiencing other health issues, such as diabetes. Typically, the cause is tooth decay, dental abscess, gum disease, a cracked or damaged tooth, or lost or broken filling. Sometimes an ache from the beginning stages of tooth decay can subside, but ignoring a toothache can lead to further problems, such as infection or abscesses, which can be painful and potentially dangerous to your overall health.
Why See a Dentist for a Toothache
Seeing a dentist near you, like Drs. Kate and Josh Palmateer or Dr. Driscoll, can make diagnosing the underlying cause of the toothache easier and provide appropriate treatment sooner and more effectively than if you were to wait. Some treatments that our experienced dentists may recommend include dental crowns and bridges, dental extractions, tooth fillings, and more.
Prevent Toothaches
As much as we would like to prevent toothaches altogether, you'll likely experience a toothache at least once in your lifetime. However, there are steps you can take to prevent toothaches, like:
Maintaining regular dental visits
Daily brushing and flossing
Maintaining a balanced diet
Maintain Your Oral Health at Seastone Dental in Summerville, SC
A toothache can interfere with your daily life, making it difficult to eat, sleep or concentrate. Instead of waiting for it to subside, seeking dental care can alleviate the pain and discomfort before the situation becomes a dental emergency.
Even if it comes and goes, seeing a dentist for a toothache is highly recommended. Not only can our dental team at Seastone Dental provide relief from the pain, but they can also diagnose and treat any underlying dental issues. Call us today to schedule your visit!
Categorised in: Family Dental Care, Oral Health, Oral Hygiene