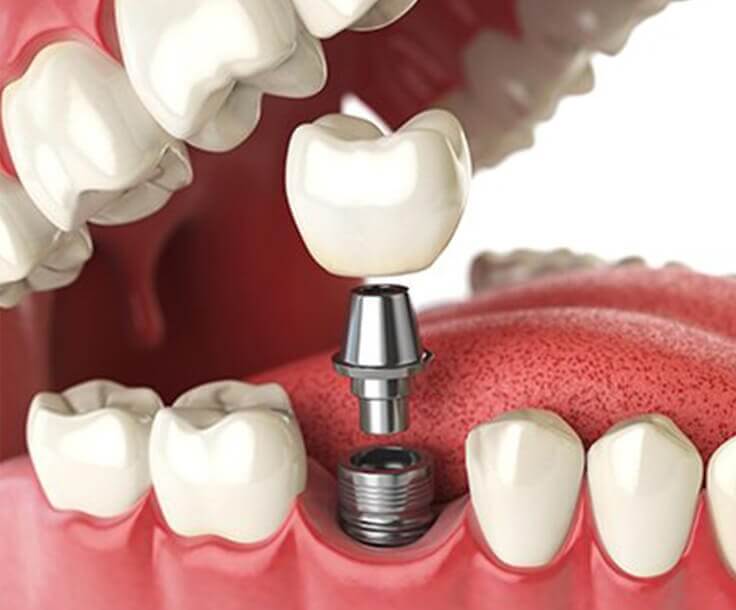 How to Know If Dental Implants Are the Right Choice for You
December 14, 2021 7:08 pm
---
Are you missing teeth? There are a handful of great replacement options, like dental implants! This treatment restores your smile's appearance and function. Are they the right choice for you?
What Are Dental Implants?
Dental implants are biocompatible titanium posts. The post is placed into your jaw to replace the missing tooth root. As you heal from the surgery, the post fuses to the bone. We then place an artificial tooth on top!
Who Can Get Dental Implants?
Dental implants are a great choice for many people with missing teeth. You will need enough bone in your jaw to support the implant. You also need to be free from gum disease, tooth decay, and other oral health problems. For people who smoke or have diabetes, the implant process can be riskier. We'll know if you're a good candidate after a thorough exam. Because dental implants cost more than other restorative treatments, your budget and insurance also factor into whether they're a good choice.
What Are the Benefits of Implants?
Dental implants have a few benefits over other tooth replacements. They're the only replacement that restores both your tooth and the tooth root. Having the post in your jaw preserves your jawbone density. Implants are also the most natural tooth replacement option and don't require any special care.
Dental Implants at Seastone Dental in Summerville, SC
Dental implants can replace a single missing tooth or all your teeth if that's what you want and what works for you. The procedure is more complicated than other restorative dentistry, but the results are permanent, natural-looking, and prevent jawbone deterioration! If you have good jawbone density and good oral health, dental implants are likely a good choice for you. Please contact us today with any questions or to schedule an appointment to see if implants are an option!
Categorised in: Dental Implants, Restorative Dentistry