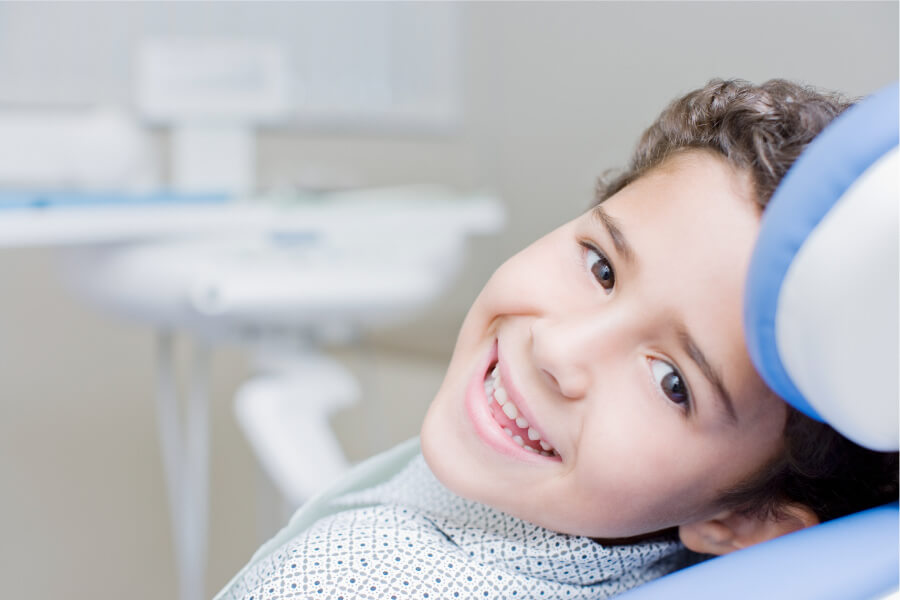 Can My Child See a Regular Dentist?
January 31, 2021 12:11 am
---
Some parents find it beneficial to take their child to a pediatric dentist that has advanced education and specialized training in pediatrics. But many regular dentist offices are equipped and ready to serve patients of all ages, including children. In this blog post, we discuss the benefits of bringing your child to a family dentist, such as Seastone Dental in Summerville, SC!
Benefits of Seeing a Family Dentist
Convenience
It is convenient and less stressful having all your family's dental records at one office. This makes keeping track of dental records simple. Travel is also minimized since everyone can get their checkups and cleanings done during a family block appointment.
Wide Variety of Services
Because we see patients of all ages, our dental team has extensive experience with a wide variety of dental issues. We offer comprehensive dental services to meet the oral healthcare needs of everyone in your family!
At Seastone Dental, you can receive routine checkups and cleanings, fluoride treatments, and oral cancer screenings. You can improve the appearance of your smile with professional teeth whitening, Invisalign®, or veneers. Do you need a custom-fitted oral appliances for sports, nighttime teeth grinding, temporomandibular joint dysfunction therapy, or sleep apnea? Or perhaps you need to restore your smile with periodontal care, fillings, root canal therapy, oral surgery, or a reliable tooth replacement like dentures, dental implants, or a bridge. Whatever you need, we can help!
Comfortable Amenities
We offer a family-friendly environment and amenities that'll make your visit comfortable and enjoyable. Cozy up with our pillows and blankets, enjoy refreshments in our lobby, and watch our TVs that stream Netflix and Hulu!
Family Dentistry in Summerville, SC
We're happy to serve your whole family, and we hope that makes accessing dental care feel convenient and comfortably familiar. To set up your family's 2021 visits, contact us today!
Categorised in: Family Dental Care