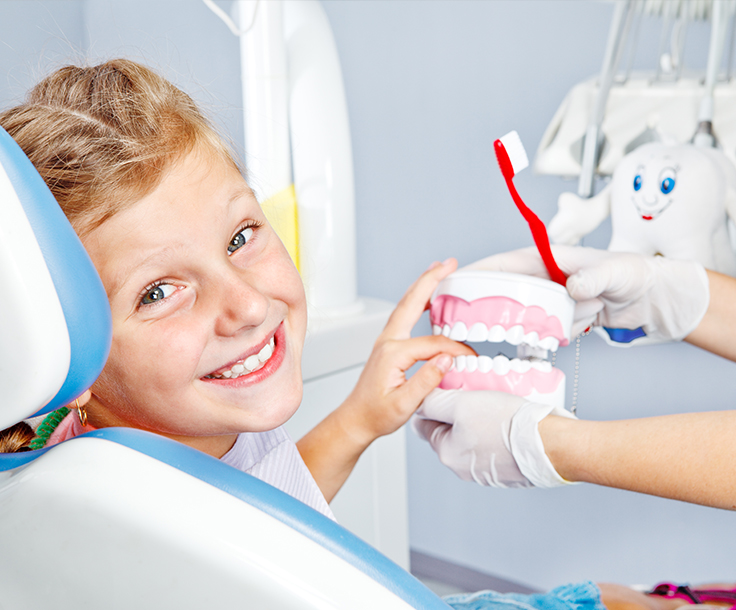 Back-to-School Cleaning
August 16, 2022 7:21 pm
---
As the summer winds down and it's time to get ready to go back to school, don't let your kids' oral health get lost in the shuffle. This is a great time to schedule a dental cleaning before your family's schedule becomes packed with school, extracurriculars, and more. Our team at Seastone Dental has put together this list of the benefits of a back-to-school cleaning.
Confidence to Start the Year Off the Right Way
A back-to-school cleaning is a great way to help your child start the new school year on the right foot. It allows our team to address any minor issues before they become major problems and can give your young one the confidence to show off their smile. As kids get older, they tend to take more of an interest in their oral health. A professional cleaning is a great chance for them to ask questions and take on more responsibility.
If your child has a small cavity, it's much easier to address in the earlier stages with a filling than in the later stages with a more intensive restorative procedure. We know that scheduling gets more complicated as the school year progresses. Plus, some schools require a back-to-school dental exam, so why not get it out of the way?
We Can Help Protect Your Child's Teeth During Physical Activity
Mouthguards are becoming more and more common in youth sports, and for good reason. However, children grow so quickly that they may have already outgrown their old mouthguard. During a back-to-school cleaning, our team can custom-create a mouthguard to protect your child's pearly whites.
X-Rays Can Help Plan for the Future
A back-to-school cleaning also allows us to take X-rays of your child's teeth. X-rays are an important dental tool because they allow us to spot tooth decay not visible to the naked eye as well as check on the development of growing teeth. X-rays are also important for older teenagers, as they can provide insight into whether wisdom teeth extraction is necessary.
To ask our team any questions about back-to-school cleanings or to schedule one, call us today!
Categorised in: Dental Cleaning & Exam, Oral Health, Preventive Dentistry