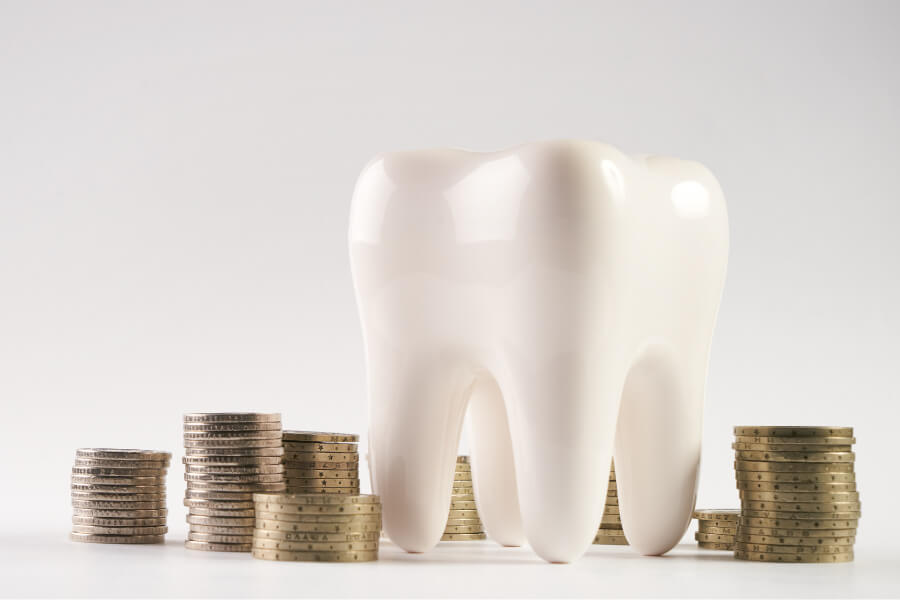 How to Afford Dental Care without Dental Insurance
December 30, 2020 7:49 pm
---
A little over two-thirds of Americans have dental insurance, meaning there are millions of people in the U.S. who lack dental insurance. It's estimated that the number of people who do not have dental insurance is approximately double the number of people who do not have medical insurance. Dental care is not always prioritized as highly as other forms of healthcare, when in fact, dental health is an incredibly important part of maintaining positive overall health.
Risks of Skipping the Dentist
Patients who do not have dental insurance are not as likely to visit the dentist as regularly as someone who has insurance benefits that they can use. When patients frequently skip routine dental visits, dental issues can go undiagnosed for long periods of time. Then, what was once a minor dental issue can progress into a more advanced problem that requires a more invasive, costly, and time-consuming treatment plan.
In-House Dental Savings Plan
If you don't have dental insurance, we'd like to invite you to take advantage of our in-house dental savings plan. Our plan includes two routine exams, cleanings, and fluoride treatments per year, as well as up to four limited or emergency exams per year (if necessary). All additional services come with a 20% discount as well! If you are interested, please contact our office for details about how to enroll.
Additional Payment Options
Our office also accepts FSAs and HSAs, Medicare, and CareCredit® payment plans.
A CareCredit credit card splits up the cost of your dental expenses into an affordable payment plan that can range from 6 to 24 months. CareCredit plans don't accrue interest as long as payments are made on time, which is ideal for patients who need a flexible financing option. We have found that when patients can divide the cost of their dental treatments into budget-friendly payment plans, they are more likely to receive the high-quality dental care that they need in a timely manner.
Consult with Our Team!
At Seastone Dental, we strive to make our high-quality dental services affordable to members of our community, whether they have dental insurance or not. Talk with our team about the best way to pay for your oral healthcare expenses. We are here to help. Contact us today!
Categorised in: Financial